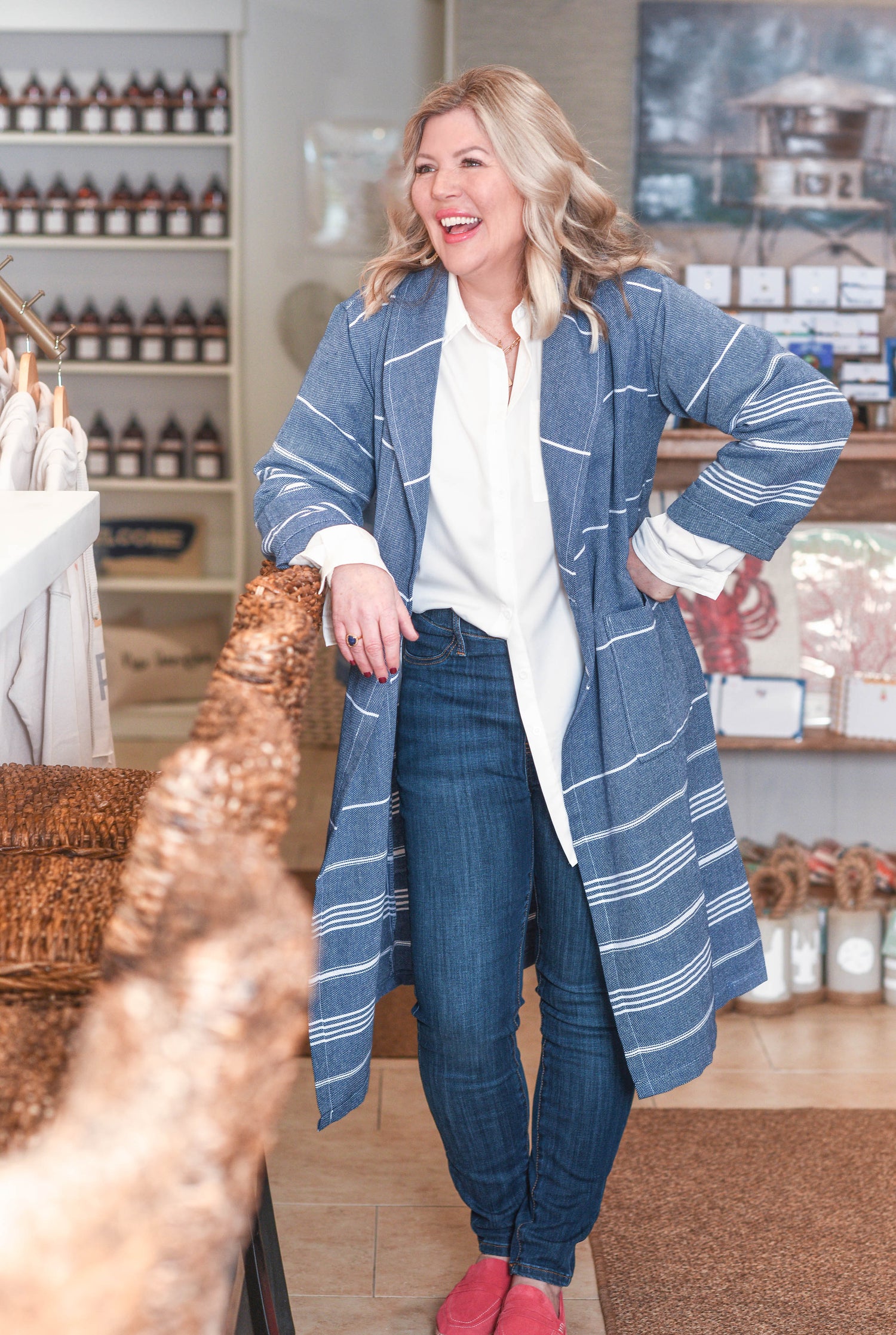 Hi, I'm Lori Dennehy!
I have always dreamed of opening a coastal boutique, but between being a mom to our son, Ryan, and having a demanding corporate job, I could never seem to find the right time. Now that Ryan is in college, I jumped at the chance to begin this exciting new chapter and felt Sea Love was a perfect match.

Our candle bar and boutique is located in the heart of downtown Portsmouth, NH. Portsmouth is situated at the mouth of the Piscataqua River and is enriched with history, music, arts, food, and of course, shopping.

When not at the store, I enjoy spending time with my family and friends, whether it's taking long walks on the beach, swimming, paddleboarding, or snowshoeing. We love animals and have two dogs/store greeters, Mabel, and Benny, as well as two lazy cats, Mudpie and Beans. Occasionally you may catch me trying to cook, but my family will tell you it's better to order out!

Please stop by and say hello - we would love the opportunity to inspire you to create your own custom scent and leave with a memory that will last a lifetime.

Come Pour with Us!